By Dee Wong, Field Trip Chair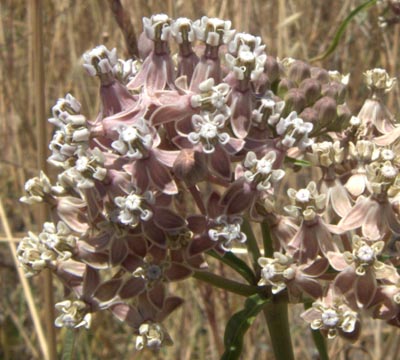 Hike #2 was to see the progression of drought effecting Stile Ranch. There were 11 attendees including the co-leaders Stella Yang and Dee Wong, and Ken Himes as sweep. As the weather heated up without much winter rains, the grasslands along the trail had already started drying out and turning gold and silvery in color. The native grasses such as Elymus glauca, Melica californica and Melica torreyana had begun to set seeds. With most spring wildflowers finished flowering, the summer flowering plants that were in bud (during hike #1) were now flowering, such as the Monardella douglasii, Streptanthus glandulosus var. glandulosus.
Two very nice surprises were seeing Sidalcea diploscypha and Asclepsia fascicularis! The field trip finished around 1:30pm, just in time to escape the heat!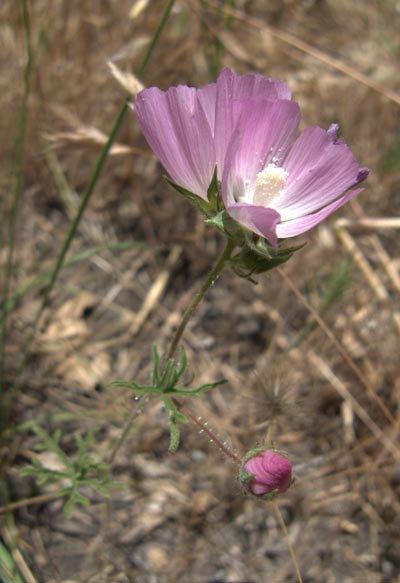 All photos by Dee Wong