CNPS Santa Clara Valley Chapter Field Trips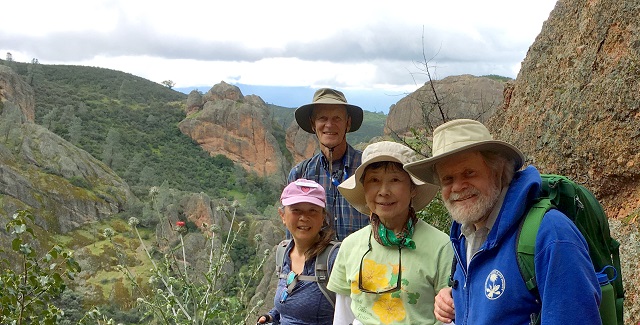 Chapter field trips are free and open to the public.  Field trips are oriented to conservation, protection and enjoyment of California native plants and wildlife.  A list of past field trips and reports can be found here.
 Many other upcoming chapter activities are listed in the Blazing Star. You can also find many of our chapter field trips and other activities on our Meetup Group.  Signing up on Meetup allows the trip leaders to send notifications in case of changes or cancellations.
 In our region it is important to be prepared for hiking on rugged and steep terrain, wide temperature ranges and rapidly changing conditions at any time of year.  All participants should wear sturdy footwear and carry sufficient water, sun protection, food, clothing layers, personal first aid and other supplies you may need.  Cell service is mainly restricted to cities and major highways. On your way to an outing do not rely solely on your phone. If you have any questions about your ability to participate in a particular field trip, please contact the trip leader in advance.
---
New field trips will not be scheduled until the shelter in place order is lifted and parks have reopened.
---