2021 Fall Plant Sale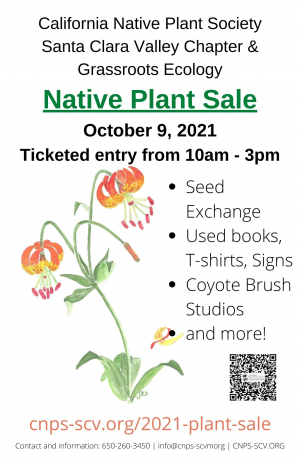 Native Plant Sale & More
Saturday October 9
There's a twist to our 2021 plant sale - you have to purchase your plants online in advance. From October 2 through October 7 order online from the CNPS SCV Nursery store and the Grassroots Ecology Nursery.
Then schedule a time to join us on October 9th at the Dana Center at Hidden Villa to pick your plants up and shop for native plant-related items from:
No drop-ins. Even though we will be outdoors, masks are mandatory. If you forget to bring yours, we will provide one.