Members Night Slideshow: Plant Adventures in a Pandemic
Wednesday, January 20, 2021 at 7 PM – 9 PM, Virtual - on Zoom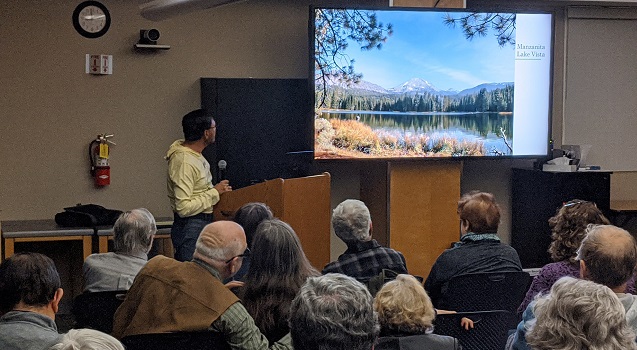 In this annual tradition, Chapter members share photos of notable plants and places they have visited in 2020. This was a unique year -- the pandemic and travel restrictions made our wildflower forays more challenging and precious. Whether you captured a spring wildflower display or photographed native plants in your favorite spots later on in the year, please consider showing your images and/or stories with others at this fun event. Even if you don't have any photos to share, join us for a midwinter celebration of the beauty and tenacity of native plants and their habitats. THIS YEAR WE ARE MEETING VIRTUALLY ON ZOOM.
How to attend: Via
Zoom
(preregistration required). The Zoom link takes you to a meeting registration form at Zoom's website.
CNPS General Meetings are free and open to the public. For more information, contact Madeline Morrow at
This email address is being protected from spambots. You need JavaScript enabled to view it.
or the Chapter phone at (650) 260-3450.