Chapter Activities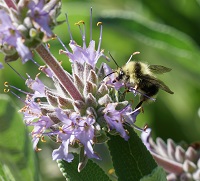 The Santa Clara Valley Chapter of the California Native Plant Society covers Santa Clara County and southern San Mateo. Want to learn more about native plants? Support California's biodiversity? Join us! We welcome CNPS members and the public at our virtual and in-person activities.
The Chapter's Online Nursery Store is a great place to buy plants and more (delivery and pickup available)
Our Native Plant Lecture Series includes a wide variety of talks with a native plant focus. You can view past talks on our YouTube channel.
The Lake Cunningham Native Plant Garden provides opportunities to preserve and restore native plants
To receive weekly updates about our upcoming events, please join our Chapter News list. Subscribe by sending an e-mail to: This email address is being protected from spambots. You need JavaScript enabled to view it.. You can also learn about events on our Chapter's Facebook page and Meetup group.