CNPS Nursery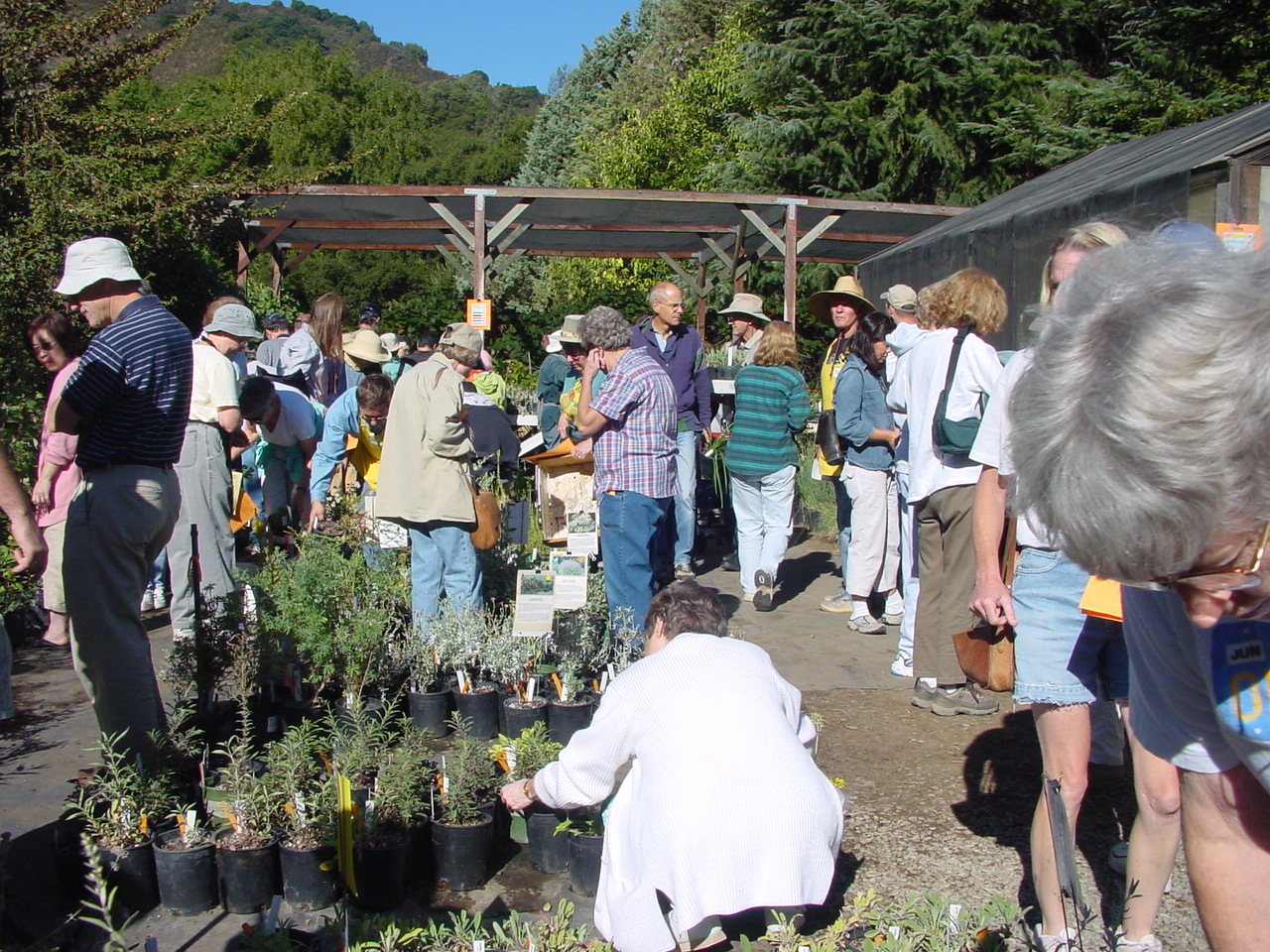 The Santa Clara Valley Chapter of CNPS maintains a native plant nursery on the grounds of Hidden Villa Ranch in Los Altos Hills. Volunteers propagate native plants throughout the year under the direction of Melanie Cross, Jean Struthers, and Ray Deutsch. Plants are made available for sale two times a year, once in spring, and once in the fall. Proceeds from the sale are the major source of funding for all chapter activities.
To grow plants for our spring and fall sales, our native plant nursery work sessions take place every Wednesday and Thursday, from 10am to 1pm. Bring garden gloves, sunhat, clippers, and your lunch if you like. Other tools will be provided at the nursery. Knowledge of plants is not necessary: your willingness to help is all that's required.
For more information, contact Melanie Cross (650) 847-1350 or This email address is being protected from spambots. You need JavaScript enabled to view it. ; Jean Struthers at (650) 941-2586 or This email address is being protected from spambots. You need JavaScript enabled to view it. ; or Ray Deutsch at (650) 365-6136 or This email address is being protected from spambots. You need JavaScript enabled to view it. .
Directions: Hidden Villa is located on Moody Road west of Foothill College. From Hwy 280 in Los Altos Hills, take the Moody Road exit and head west. Two miles west of Foothill College, look for the Hidden Villa sign and driveway on the left. Proceed over the bridge, and park in the visitor center parking lot to your right. The Native Plant Nursery is at the greenhouse just beyond the visitor center.