CNPS Santa Clara Valley Home
CNPS against Measure B (Evergreen Senior Homes Initiative)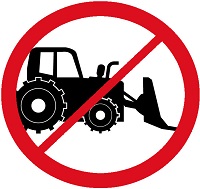 Vote NO on Measure B!
Measure B,the Evergreen Senior Homes Initiative which claims to benefit seniors and veterans will be on the San Jose ballot in June, 2018. Despite its claims, it is not in the best interest of the environment or the citizens of San Jose, nor will it help seniors and veterans. The California Native Plant Society-Santa Clara Valley Chapter, the Sierra Club, Santa Clara Valley Audubon Society, Santa Clara Valley Open Space Authority, Committee for Green Foothills, San Jose Mayor Sam Liccardo, plus the entire San Jose City Council oppose this measure. (See link below for other elected officials, groups and individuals opposed.)
"Evergreen homes initiative isn't about housing shortages; it's about greed." ̶ The Mercury News, Oct. 8, 2017
Santa Clara Valley Chapter of CNPS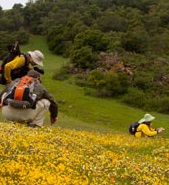 The California Native Plant Society (CNPS) is a non-profit organization dedicated to the understanding and appreciation of California's native plants and how to conserve them and their natural habitats through education, science, advocacy, horticulture, and land stewardship.
The Santa Clara Valley Chapter of CNPS covers Santa Clara County and southern San Mateo County. It offers activities focusing on the many aspects of native plants, from gardening, plant identification, and photography to conservation and rare plants. Activities include talks and lectures and workshops, field trips, native plant sales, wildflower show, restoration workdays, and more. The chapter was founded in 1972; more history can be found here.