Home
Going Native Garden Tour 2014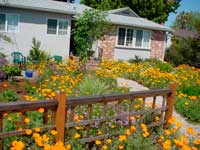 Since 2003 the Bay Area's pioneering native garden tour has showcased gardens featuring California native plants, where the gardens are waterwise, low maintenance, low on chemical use, bird and butterfly friendly, and attractive.
Over 50 home gardens throughout the Santa Clara Valley and Peninsula will be open to the public on Saturday, April 26, and Sunday, April 27, 2014, from 10 a.m. to 4 p.m., with talks and native plant sales at select gardens. Admission is free, but registration is required at www.gngt.org. Registration ends at 3 p.m. on April 27, or when the tour reaches capacity. Space is limited, so register early to ensure a place. Volunteers receive invitations to visit native gardens throughout the year. For more information, visit www.gngt.org.
CNPS Native Plant Sale, Spring 2014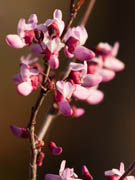 Scores of species of California native plants well-suited for our gardens and wildlife will be on sale at Hidden Villa Ranch from 10:00 a.m. to 3:00 p.m. on May 3. Speak to experts about lawn alternatives such as native perennials, wildflowers, and grasses. Native plant books, posters, and note cards will also be on sale.
This sale is organized by the Santa Clara Valley chapter of the California Native Plant Society (CNPS). Hidden Villa Ranch is located at 26870 Moody Road, Los Altos Hills, 2 miles west of I-280. Come early for the best selection. Cash, check, or credit cards are accepted. Bring boxes to carry purchases home. Free parking. No pets.
The cercis occidentalis, Western redbud, displays magenta flowers in the spring.
Download the plant sale poster
Download the Plant Inventory
Help Fund Scholarships For Years To Come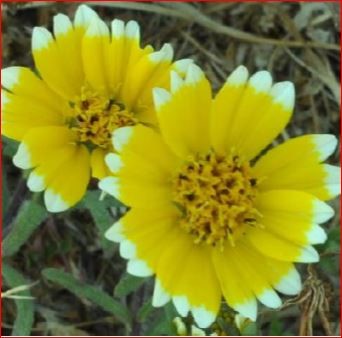 Since 1999, the Santa Clara Valley Chapter of the California Native Plant Society (CNPS) has given scholarships to graduate students whose research is likely to make a positive impact on the local botany and ecology. CNPS uses these scholarships to encourage students to choose thesis topics that relate to our local flora. These scholarships help foster a new generation of scientists interested in preserving what is left of Santa Clara and San Mateo County's plants, butterflies, and birds.
Download the full document to learn more.