CNPS Santa Clara Valley Home
Help Wanted!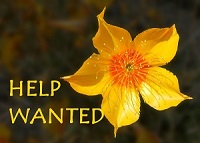 The Chapter is in need of a Fall Plant Sale Assistant Manager, Wildflower Show 2018 Assistant Coordinator, and Program Committee members. We are looking for people to fill these important volunteer roles.   For more information, contact Stephen Buckhout, Chair of the Leadership Development Committee, 408.255.6233 or This email address is being protected from spambots. You need JavaScript enabled to view it..
Santa Clara Valley Chapter of CNPS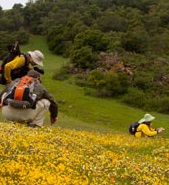 The California Native Plant Society (CNPS) is a non-profit organization dedicated to the understanding and appreciation of California's native plants and how to conserve them and their natural habitats through education, science, advocacy, horticulture, and land stewardship.
The Santa Clara Valley Chapter of CNPS covers Santa Clara County and southern San Mateo County. It offers activities focusing on the many aspects of native plants, from gardening, plant identification, and photography to conservation and rare plants. Activities include talks and lectures and workshops, field trips, native plant sales, wildflower show, restoration workdays, and more. The chapter was founded in 1972; more history can be found here.