Chapter Events are now Virtual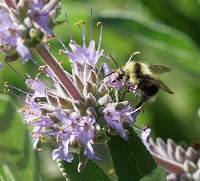 Our Chapter Nursery has moved online with delivery. Shop now!
california-native-plant-society-santa-clara-valley-chapter.square.site
The Chapter is holding our public events online whenever possible. To receive notification as events are scheduled, please join our Chapter News list.
Subscribe by sending an e-mail to: This email address is being protected from spambots. You need JavaScript enabled to view it.
You can also find events on our Chapter's Facebook page and Meetup group.
Some activities, such as field trips and Keying With Natives have been put on hold until health ordinances make it practical to hold them again. All nursery workdays and restoration activities (Alum Rock Park, Edgewood, Lake Cunningham) have been canceled until further notice.
Santa Clara Valley Chapter of CNPS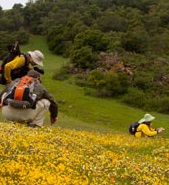 The California Native Plant Society (CNPS) is a non-profit organization dedicated to the understanding and appreciation of California's native plants and how to conserve them and their natural habitats through education, science, advocacy, horticulture, and land stewardship.
The Santa Clara Valley Chapter of CNPS covers Santa Clara County and southern San Mateo County. It offers activities focusing on the many aspects of native plants, from gardening, plant identification, and photography to conservation and rare plants. Activities include talks and lectures and workshops, field trips, native plant sales, wildflower show, restoration workdays, and more. The chapter was founded in 1972; more history can be found here.
Help Wanted!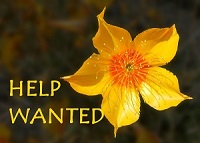 Volunteering for CNPS is a great way to express your support for preserving California's incredibly rich plant life. The Chapter is in need of help with our virtual events, a Vice President and Program Committee members. We are looking for people to fill these important volunteer roles. For more information, contact Stephen Buckhout, Chair of the Leadership Development Committee, (408) 255-6233 or This email address is being protected from spambots. You need JavaScript enabled to view it..