Photography Group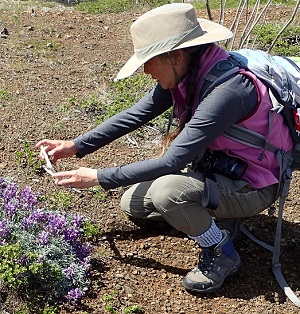 Our Photography Group is a great place to meet other native plant enthusiasts while improving your photographic skills and learning more about our native plants. It is open to all. The group has monthly meetings, photography outings and an active online discussion group.
We announce activities to our online discussion group, so if you'd like to receive updates, please join via the web interface or This email address is being protected from spambots. You need JavaScript enabled to view it..
Our upcoming meetings will focus on Mobile Photography for beginners.
Outings:
Dates TBD:
Photo editing (Snapseed, Lightroom)
Understand basics : Exposure, Saturation, cropping, healing tool and more.
Photography accessories:
How to use loupes, binoculars, scopes and more.
How to use lights and reflectors
Our upcoming events can be found on
Meetup
.
Past events:
Sierra Vista Full Moon/Wildflower Outing, Tuesday, May 29, 2018, 5:30pm  
Coyote Valley Open Space Preserve Outing, Sunday May 20, 2018 9 - noon
Workshop: April 30, 2018: How to use a mobile phone camera
April 28, 2018: Photography walk at 12:45 the Wildflower Show.