Photography Group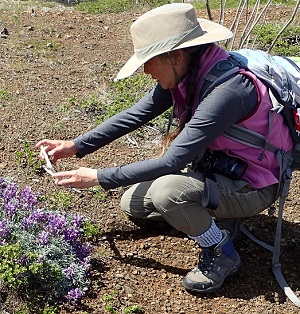 Our Photography Group is a great place to meet other native plant enthusiasts while improving your photographic skills and learning more about our native plants. It is open to all. The group has monthly meetings, photography outings and an active online discussion group.
We announce activities to our online discussion group, so if you'd like to receive updates, please join via the web interface or This email address is being protected from spambots. You need JavaScript enabled to view it..
Our upcoming meetings will focus on Mobile Photography for beginners.
Outings:
Dates TBD:
Photo editing (Snapseed, Lightroom)
Understand basics : Exposure, Saturation, cropping, healing tool and more.
Photography accessories:
How to use loupes, binoculars, scopes and more.
How to use lights and reflectors
Our upcoming events can be found on
Meetup
.
Past events:
Workshop: April 30, 2018: How to use a mobile phone camera
April 28, 2018: Photography walk at 12:45 the Wildflower Show.
Plant Lists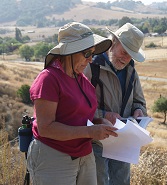 Plant lists for many San Francisco Bay Area parks and preserves can be generated from the Natural Resources Database at nrdb.org. Visual plant lists may also be generated at plantid.net.
The following are custom plant lists from local CNPS field trips, bioblitzes, plant surveys and restoration projects:
 Other lists:
Field Trips
Chapter field trips are free and open to the public. Field trips are oriented to conservation, protection and enjoyment of California native plants and wildlife. Many other upcoming chapter activities are listed in the Blazing Star: . You can also find many of our chapter field trips and activities on our Meetup Group:
In our region it is important to be prepared for hiking on rugged & steep terrain, wide temperature ranges and rapidly changing conditions at any time of year. All participants should wear sturdy footwear and carry sufficient water, sun protection, food, clothing layers, personal first aid and other supplies you may need. If you have any questions about your ability to participate in a particular field trip, please contact the trip leader in advance